Friends of Woodlands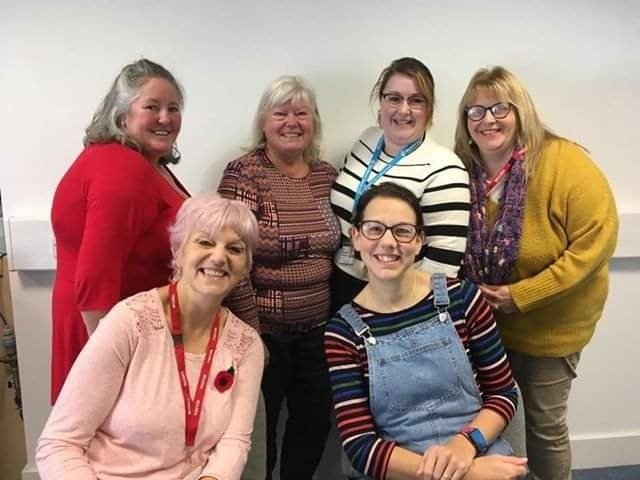 Friends of Woodlands is a small group of staff, parents and partners who raise money and organise events for the school. Here are the Committee Members - Top Left to Right: Michelle our Chair, Gill, Sian our Secretary, Sarah.
Bottom Left: Kim our Treasurer and Viccy.
Friends meet each month at various times and venues. If you would be interested in helping us out in any way then please contact our secretary, Sian Lacy at: slacy@woodlands.plymouth.sch.uk
Donations
The easiest way to make a donation to the Friends of Woodlands is through the Virgin Giving website - if you click on the link below Woodlands School will come up as your chosen charity.
THANK YOU FOR YOUR SUPPORT
Registered Charity: 1037022
You can also text the word 'TEAM 5' to 70085 to donate £5
LATEST NEWS
Our latest project, the Solar Dome, is now underway. Our concrete base has been laid, all waterproofing has been done. We are now looking at furniture and finishing touches!
Thank you to all of you who donated towards the Dome and to Wilmot Dixon who have been so generous in helping us get the groundworks and opening preparations done. We hope the dome will be in use for the new academic year!
Thanks also to Interserve for their ongoing support.
EVENTS
Friends of Woodlands Quiz Night.
Please come along and show your support by getting together a team.A A fun Quiz night hosted by Friends of Woodlands to raise money for the School.
To book tickets, or for further information please contact Sian Lacy on:
01752 300101 or email friends@woodlands.plymouth.sch.uk
We look forward to seeing you!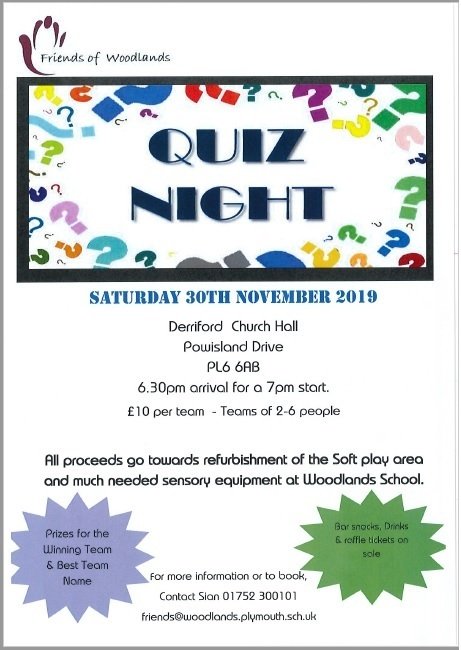 Christmas Hamper Raffle 2019
In this our centenary year, we thought we would start a new tradition – the Woodlands Christmas Hamper Raffle.
Each Friday in the run up to Christmas there will be an optional mufti day but instead of money we are asking you to send in items to go into luxury hampers.
There will be 5 hamper themes – male and female toiletries, children's toiletries, luxury food & drink, chocolate, and Toys.
Tickets will go on sale shortly, and the raffle will be drawn on Friday 13th December 2019.
The mufti themes will be as follows:
Friday November 15th : toiletries
Friday November 22nd : food and drink
Friday November 29th : chocolate
Friday December 6th : small toys, craft items, balloons etc
Thank you for your support with this new venture.
Christmas Bazaar 11th & 12th December
We welcome local crafters and businesses to book a table at our upcoming Christmas Bazaar, hosted on Wednesday 11th & Thursday 12th December. The cost of the table will be £5.00 per day.
To book a table, please contact Sian Lacy.
Further details to be added soon.
OUR LATEST FUNDRAISING PROJECT



We are raising funds to improve and develop our children's soft play area. Much of the equipment is around 15 years old now and in need of replacement. Please consider supporting us through your work, charitable events such as a coffee morning or through groups you attend. Every penny donated goes straight to the children and they are very appreciative of your support.