Plymouth Half Marathon and Schools' Challenge
We are putting together a team to run the Plymouth Half Marathon on April 23rd. Please see the poster for more details.
We are also doing the School's Challenge, with pupils moving a mile a week with their final mile on half marathon day.
You can find out more and sponsor our runners by accessing our Just Giving page.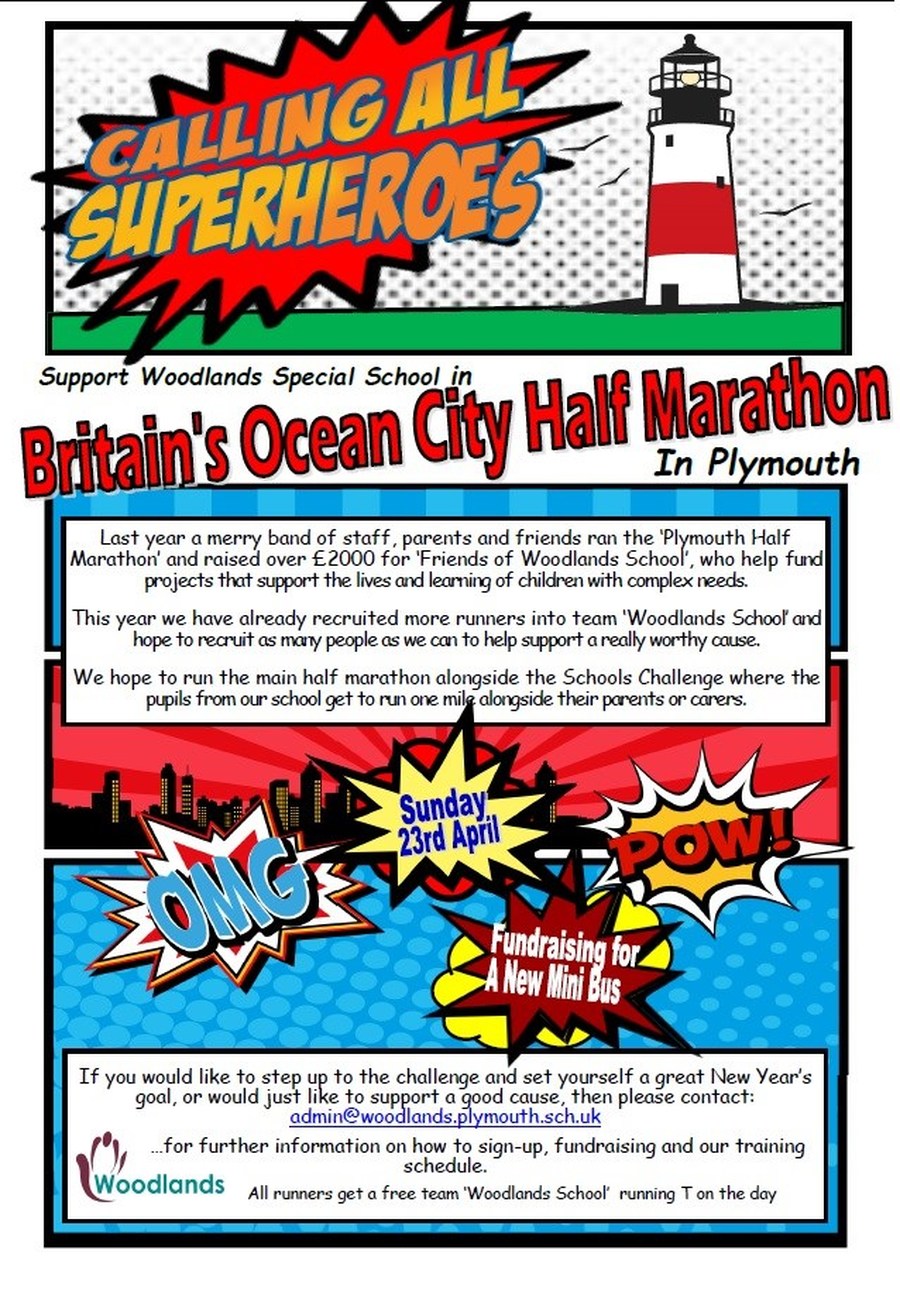 Devon County Boccia Championships
Click here to read about the exciting final of the Devon championships.
We WON the Playground
Following an amazing effort from staff, parents pupils and the wider community we handed in 3660 tokens to the Herald. This was enough for us to win the £10,000 playground prize.
Once work gets underway we'll post some pictures.
We WON the Sun Fish
Thank you to everyone who helped to collect tokens from the Evening Herald - your efforts really paid off as we WON.
The fish is now happily settled by our front entrance. Many children give him a pat when they come into school.
Balanceability
Balanceability is the UK's first and only accredited learn to cycle programme. Using specialist ergonomic balance bikes our pupils learnt to balance themselves and "scoot" along. You can read more about it in the February newsletter.